[JETSTAR INSIDER]
ER Couture may have celebrated seven years in D2, but this white jewel of a boutique still flies largely below the popular radar. Danish designer Elisabeth Rolskov, a long-term Vietnamese resident, has a knack for knowing exactly what her customers want to wear.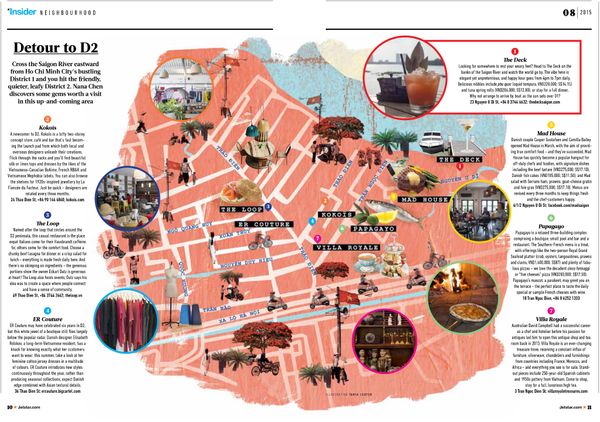 ER Couture introduces new styles continuously throughout the year, rather than producing seasonal collections; expect Danish edge combined with Asian textural details.
Once you enter the 120m2 store you will find a great selection of women's wear and accessories. Designer Elisabeth Rolskov thinks about the entire outfit when she designs her collections. You may find that the hat's detail matches perfect to the details on the silk top. She also makes all the jewelry herself and she has a knack for making knots in all kind of different shapes.