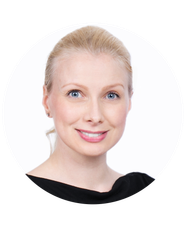 Ho Chi Minh City has changed rapidly during the last 10 years I have been a resident. The fashion industry is booming and we see more and more international brands making their entrance in Vietnam. The competition is indeed getting harder yet ER Couture is still around as we have something unique to offer.
1. COMFORT & SUSTAINABILITY If you are living in a tropical climate or just care about what kind of materials you wear you will notice the difference when you wear natural materials that let your skin breathe. ER Couture creates women's fashion in natural material to ensure comfort and sustainability.
I vouch for Coco Chanel's quote "Luxury must be comfortable, otherwise it is not luxury."

2. FIT AND SILHOUETTE We do custom-made for the same price as our ready-made products because the last thing I want is one of my designs not leaving your wardrobe.
Garments are magical as they can change your overall look in minutes and easily help disguise figure-flaws. I have always wanted a magic wand so I could get dressed just like Cinderella, but a simple pencil will work as long as you know about proportions, materials and how these can be used to improve the silhouette. When I design a new piece I therefore focus on women, our needs and our typical body-consciousness. Most women want to be taller, thinner and look sophisticated without feeling restricted. I listen and strive to balance your needs.

3. ETHICAL STANDARDS and working conditions. In a world of outsourcing and corner-cutting we choose to do the exact opposite. Only by choosing to control the entire design and production process, is it possible to deliver a true world-class product. And by choosing to control the entire process we also ensure a sense of integrity and decency in how we operate as a company. We can ensure people are treated fairly and with respect.

Machines can't do everything – neither can hands, yet together they can produce magic.

I am back to work and excited about the new season designing for our loyal customers all over the world - Thank you!